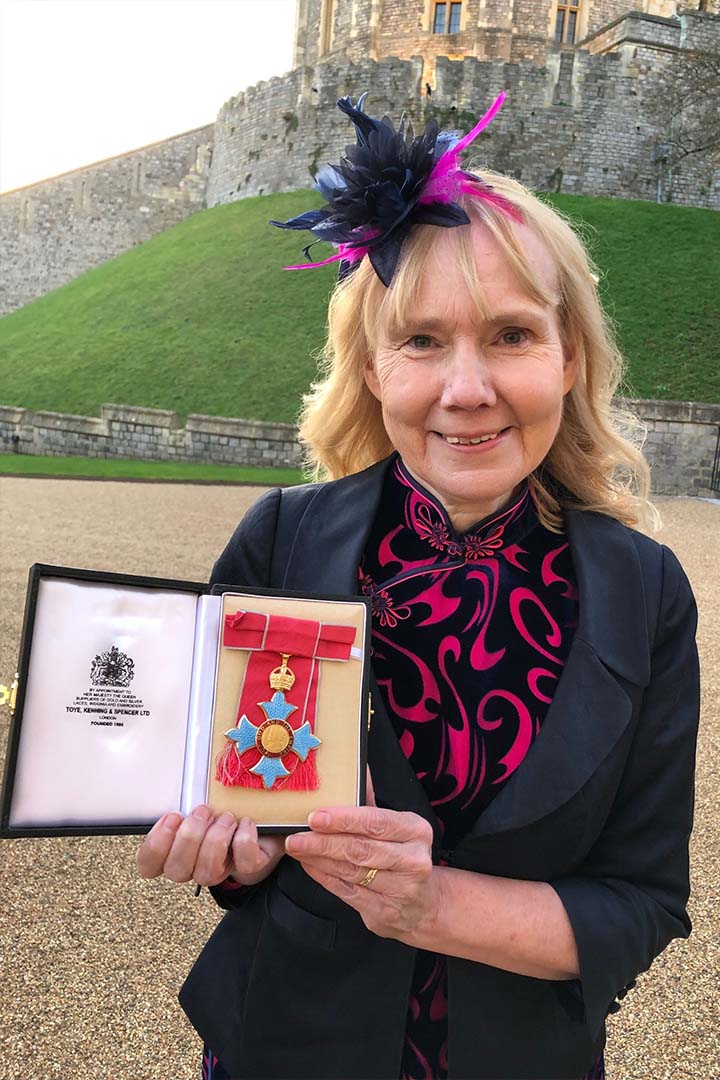 The NCETM's Director for Primary Mathematics, Debbie Morgan, has received her CBE at an investiture at Windsor Castle, after being named in the Queen's Birthday Honours list last year.
The award, for services to education, was presented to her by Princess Anne.
Debbie has led the NCETM's work in introducing teaching for mastery approaches to maths in primary schools since it began in 2014. Well over half of primary schools in England now follow the approach, and more are joining the programme, led locally by Maths Hubs, every year.
On receiving the award, Debbie paid tribute to the thousands of teachers she has worked with over the years.
'A huge thank-you to all the teachers I have worked with and continue to work with. You are transforming maths education and children's life chances. This is an award for primary maths.'
Subscribe to our newsletter